The Sun is shining and the weather is sweet! Pretty much sums up today, although I can see a dark cloud looming as I type. But now I feel that Summer is in full swing (for how long, we shall see!) it's Midi skirts that are really tickling my fancy. Perfect for nipping your waist in and a modest length if you don't like to get the ol' thighs out. For short arses like myself I would suggest wearing a midi teamed with some kind of heal, otherwise you may run the risk of looking a bit on the frumpy side. But that's just my opinion.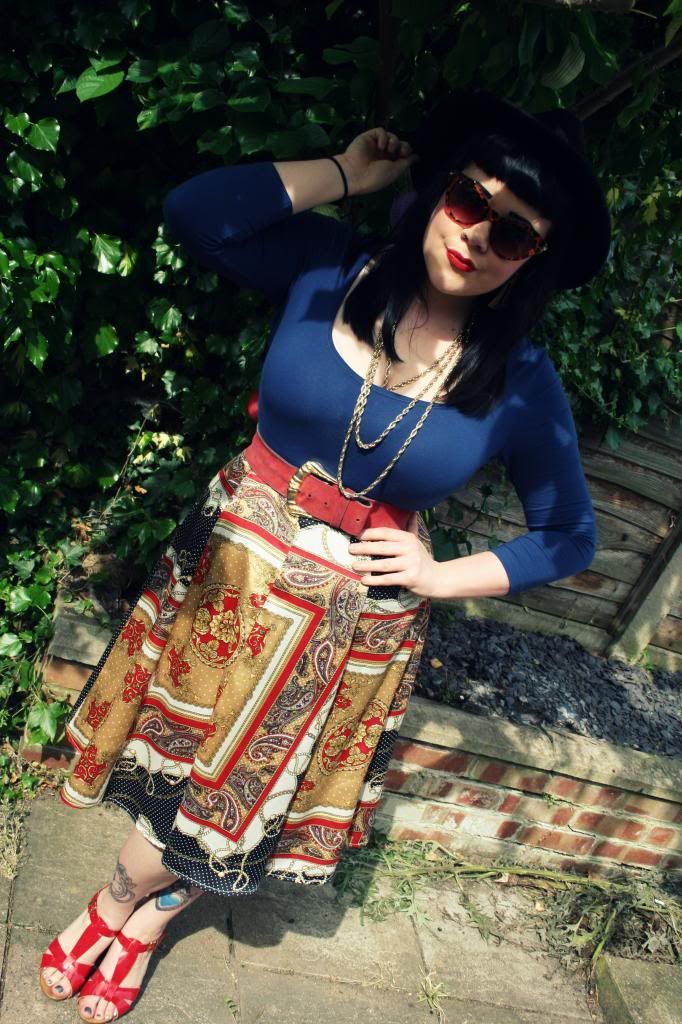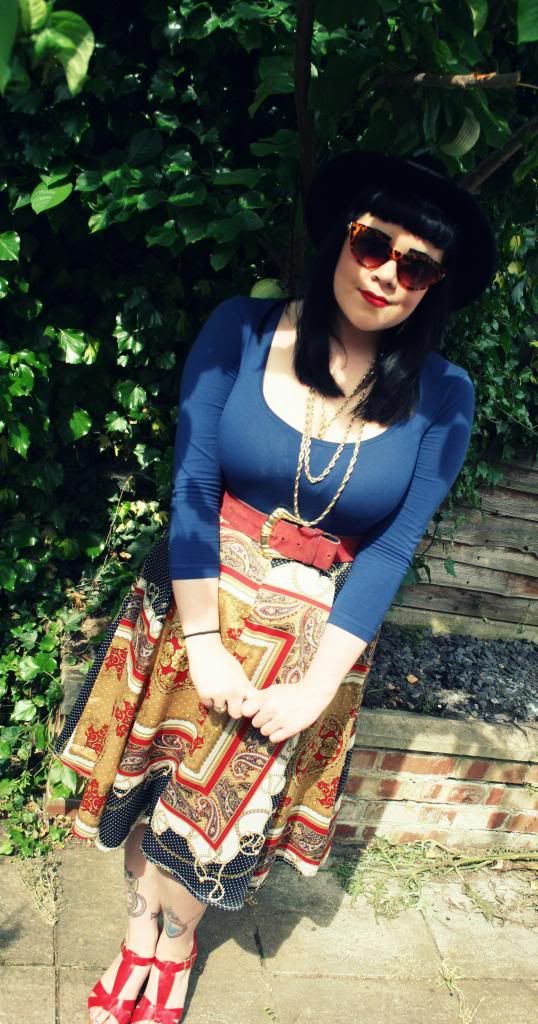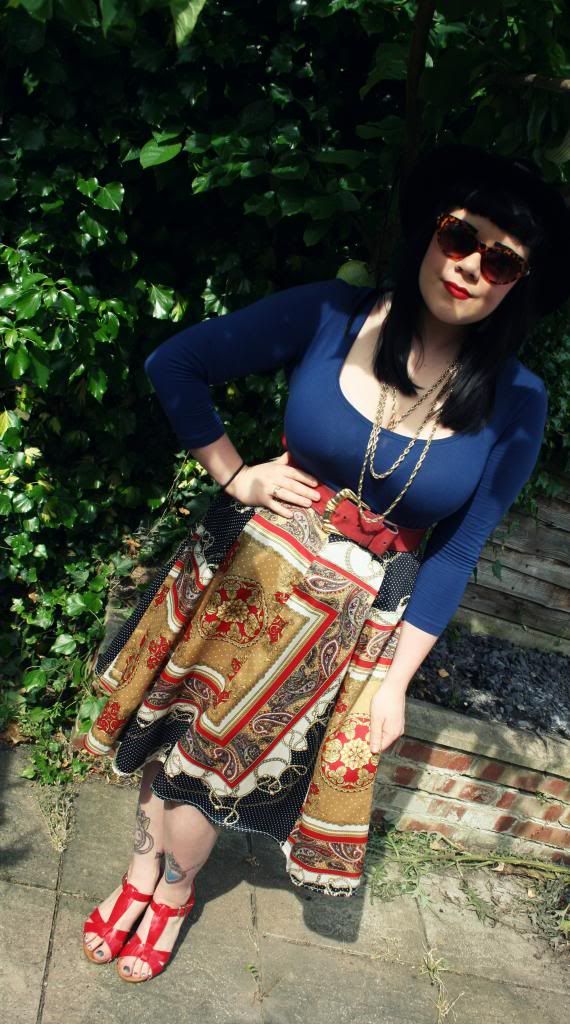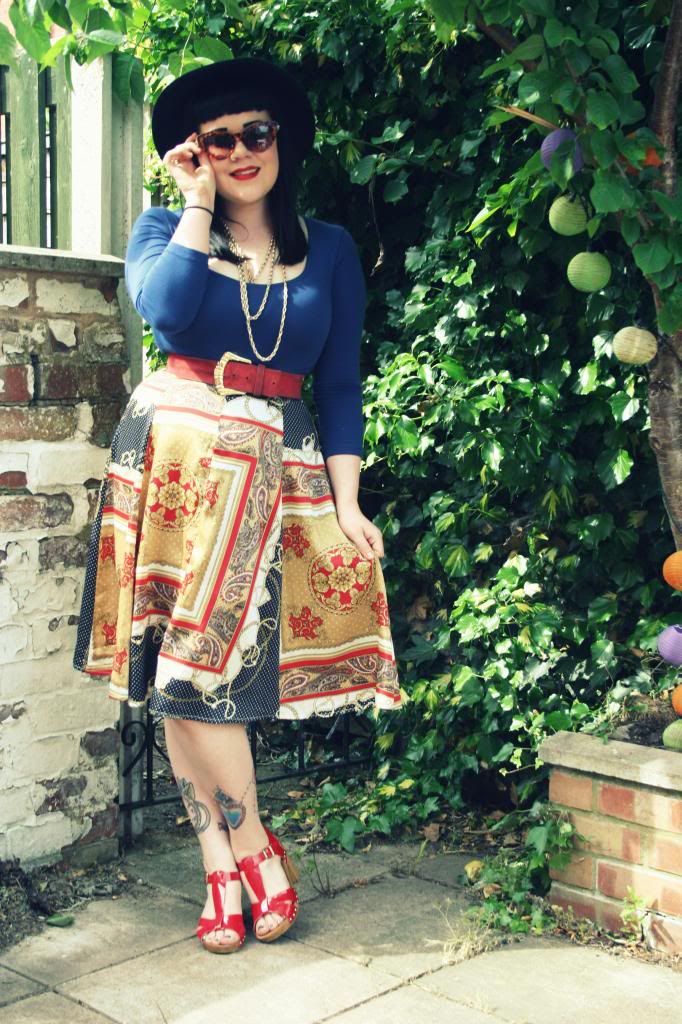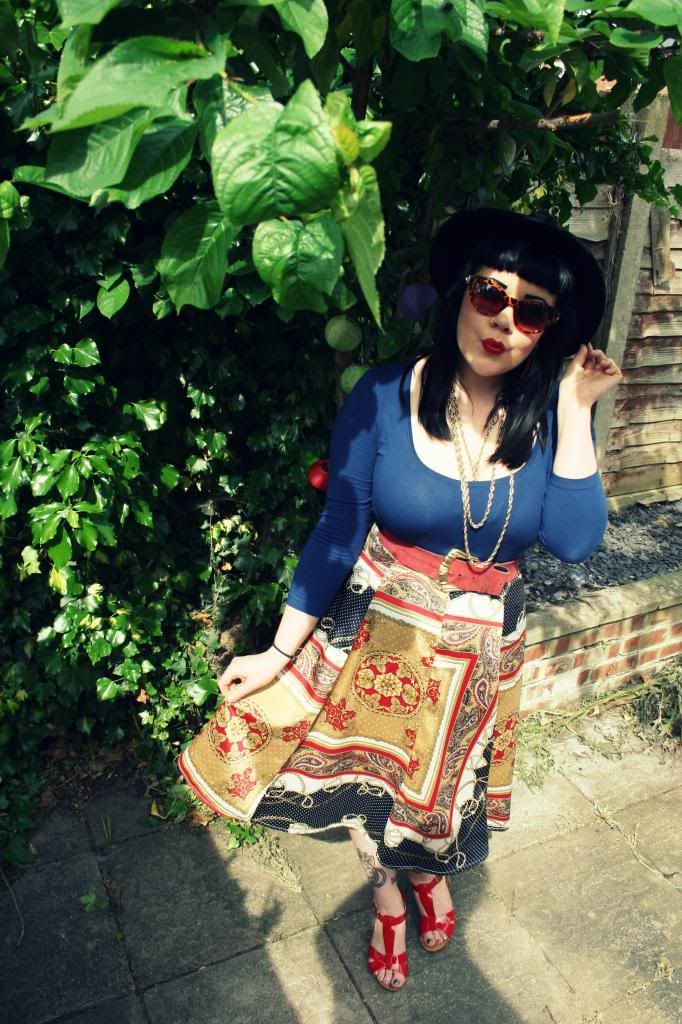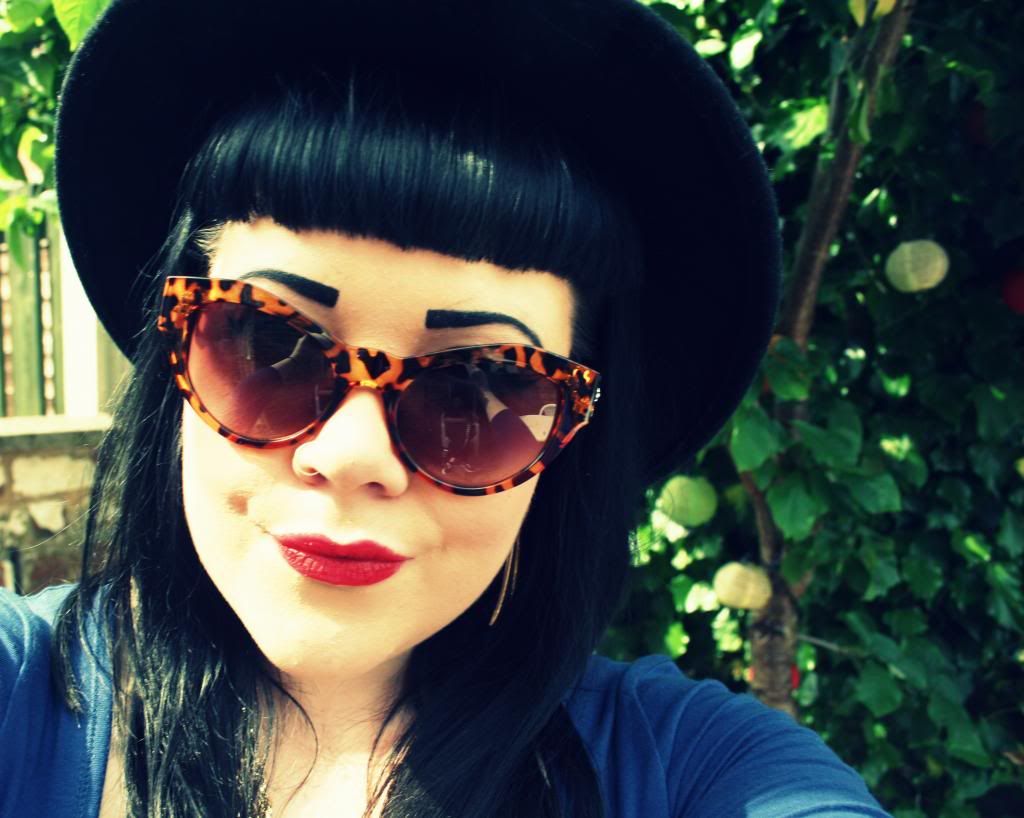 Fedora - Miss Selfridge
Sunglasses - River Island
Top - Primark
Skirt - River Island
Belt - Vintage
Shoes - Topshop
Necklace - Topshop
I think this will be my Summer Staple look. What's yours?
Jade
x